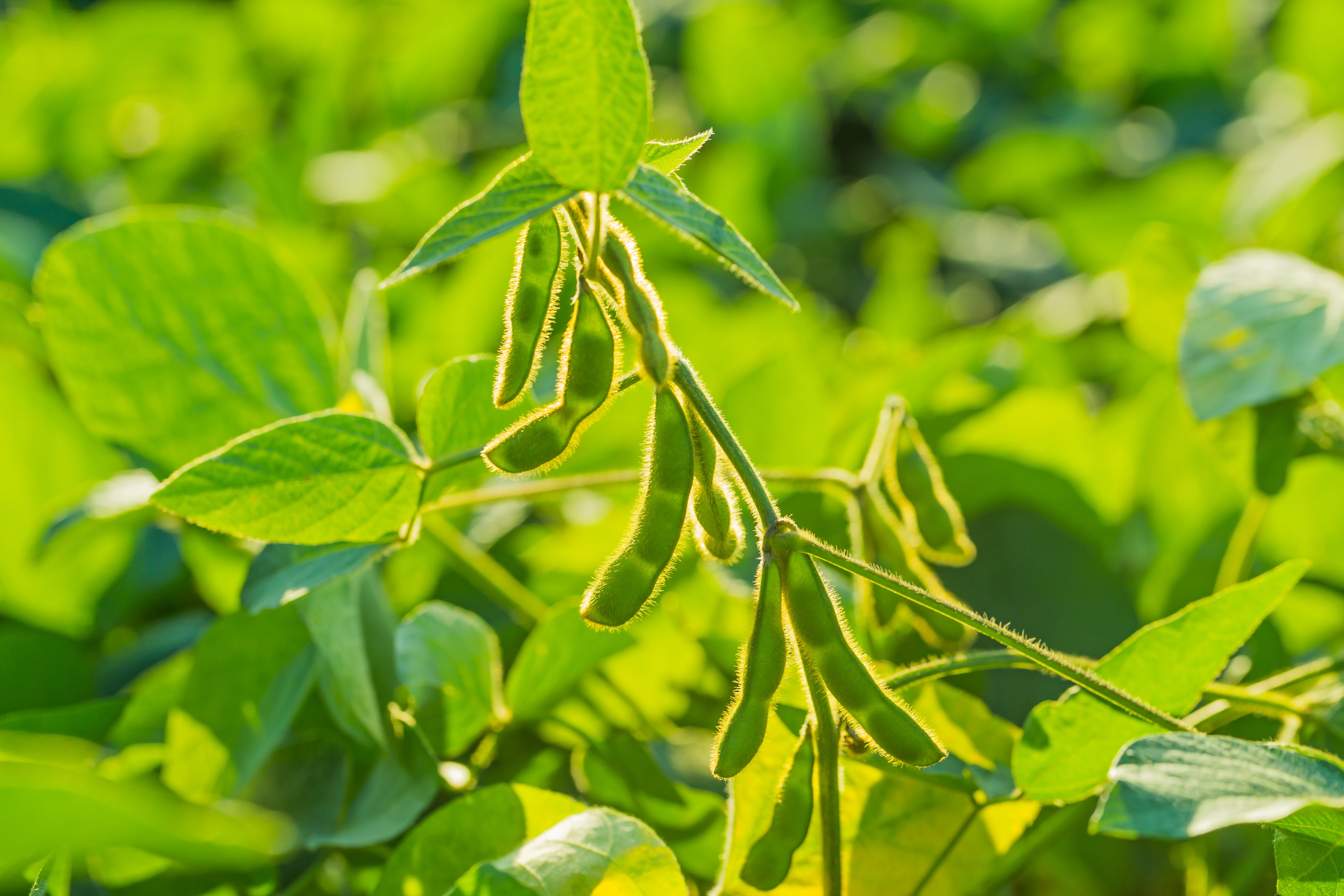 Sustainable Consumption of Soya
Program Highlights @WSRC11
The 11th edition of the World Soybean Research Conference will bring together hundreds of scientists, companies, and food processors from around the world taking place in Vienna.
Donau Soja is proud to co-host this conference, which will feature a thematic focus on sustainable consumption of soya in some of the conference sessions taking place from June 19-21. Attendees can expect to hear the newest scientific research results, to learn about the newest developments in food, feed, nutrition and processing; and network with potential suppliers, customers, scientists, and stakeholders.


Take advantage of this unique opportunity to join the international soya community and be a part of the protein transition movement in Europe.
Program elements
Click on the + plus symbols below to view the full program element and session descriptions in detail.
Policy, and corporate social responsibility (CSR)
(E1, 19.6., 14:10)
Chair: Donal Murphy-Bokern, Independent, Lohne, Germany
Science and technology provides opportunities but the interaction between public and business policies are crucial to innovation. This is especially true of the soybean. The aim of this session is to foster dialogue between experts in the natural sciences, policy, and business to find ways forward in governance that advance the contribution of soybean to sustainable development.

The European Union's Deforestation Regulation and soya; Lieven Callewaert, Chair of the Collaborative Soy Initiative (CSI), Belgium
How to stop deforestation properly; Ursula Bittner, Economics expert, Greenpeace in central and eastern Europe, Austria
Deforestation and conversion-free soy supply chains; Guillaume Tessier, World Wildlife Fund (WWF), Global Soy Lead, Brazil
From shelf to field: why retailers are critical partners in the delivery of deforestation free soy; Will Schreiber, 3Keel Group Ltd., United Kingdom
Soybean market developments
Chair: Daniele Marcomin, Agriholism, Italy
Market experts will analyse in this session the current and long-term trends in soybean supply and demand in global markets. A special emphasis is given to European markets.

Current situation and prospects of global supply and demand of soybeans; Thomas Mielke, CEO of ISTA Mielke – Oil World, Germany
European soybean market, with special focus on non-GM soya sector; Daniele Marcomin, Agriholism, Italy and Bertalan Kruppa, Donau Soja, Hungary
Oilseed and vegetable oils markets of Ukraine and the Black Sea region. Trade flows shifts. 2022-2024; Sergey Feofilov, UkrAgroConsult, Ukraine
Food, feed, nutrition, and processing
Chemistry and nutrition of soybeans and soy products (B1 19.06. 14:10)
Chairs: Keshun Liu, USDA/ARS, Aberdeen, Idaho, USA
Carl M. Parsons, University of Illinois, Urbana, Illinois, USA
This session covers recent developments in chemistry and analysis of nutrients and antinutrients in soybeans and soy products and the latest work and findings in human and animal nutrition of various soy products as foods and feeds.


The untapped potential of soybeans for human nutrition in Sub-Saharan Africa, Juan E. Andrade Laborde, University of Florida, USA
Effect of digestible essential to non-essential amino acids ratio on soybean meal productive energy (Arkansas Net Energy) in broilers: Implications beyond metabolizable and classic net energy; Craig N. Coon, University of Arkansas, USA
Feed and aquaculture developments (B2 19.6., 16:15)
Chairs: Mian N. Riaz, Texas A&M University, College Station, Texas, USA
Iani Adrian Chihaia, Independent, Bucharest, Romania
Feed industry is looking to find alternative protein sources to produce sustainable aqua feed. Soybean ingredients have gained the popularity because its yearlong availability, sustainable supplies, and high protein content. This session will discuss soy ingredients in feed and aqua feed production, nutritional advantages and effect on processing aqua feed.

Fermented soybean meal and soy quality control for aqua feeds, Jan Van EYS- USSEC- Europe, France
Soy industry 4.0 is here; Is Europe ahead in rethinking innovation in value-added soy products? Iani Chihaia, Independent Consultant, Romania
Aqua feed extrusion with soy-based ingredients; Mian N. Riaz, Texas A&M University, USA
The use of ultra high protein, low oligosaccharides soybean meals varieties in aquaculture; Jorge Gallardo, Benson Hill, USA
The case of novel ingredients in the feed and food industry: how to approach novelty; Dr. Sergio Nates, Prairie Aquatech, USA
Soy foods, soy bioactives, and improvement for human health (B5 19.6., 16:15)
Chairs: Keshun Liu, U.S. Department of Agriculture, USA and Istvan Rajcan, University of Guelph, Guelph, ON, Canada
Soybeans and soyfoods have been known as a powerhouse of phytochemcials. Many of them have been shown to exert bioactive and therapeutic effects on human health. This session covers health benefits of soybeans and soyfoods in terms of identification of soy bioactives, improvement through food processing and/or genetic manipulation.


Influence of Kori-tofu on Lipid and Glucose metabolism and Its Resistant Protein content; Takahiro Ishiguro, Asahimatsu Foods, Japan
Multifunctional bioactive peptides derived from soy protein hydrolysates: antioxidant activity and inhibitory activity on α-glucosidase and α-amylase, Yue Xu, Harbin University of Commerce, China
Structure, properties and potential prebiotic activity of high-purity insoluble fiber from soybean residue (Okara); Hansong Yu
Soybean Isoflavone Molecular Breeding in China; Junming Sun, Chinese Academy of Agricultural Sciences, China
Spermidine in soybean: From genetic variation to health-promoting food products; Johann Vollmann, University of Natural Resources and Life Sciences, Austria
Identification and validation of candidate genes controlling tocopherol synthesize pathway in soybean; Cheolwoo Park, The Japan International Research Center for Agricultural Sciences, Japan
European soybean session (plenary, 20.6., 08:30)
Chair: Matthias Krön, Donau Soja, Austria
This plenary session highlights the European footprint in the world of soy. The area of soybean in Europe is growing rapidly. However, imports remain highly relevant for resilient and sustainable supply chains in Europe. What are the special dynamics and requirements of the European soybean market? How can these be addressed? What are the relevant policies for the production and consumption of protein-rich crops? And how does all this affect global supply chains? These are just some of the topics we are going to discuss in the European Soybean Session.

Changing protein patterns. Ruud Tijssens, Agrifirm, the Netherlands
Production and processing of soybean in Europe. Leopold Rittler, Donau Soja, Austria
The place of soybean in the European agricultural research system. Donal Murphy-Bokern, self-employed, Germany
Soybean breeding in Europe: Methods, sources and utilization. Jegor Miladinovic, Institute of Field and Vegetable Crops, Novi Sad, Republic of Serbia
Panel discussion
Matthias Krön, Donau Soja, Austria
Rene van der Poel, ADM, Germany
Will Schreiber, 3Keel, United Kingdom
Lieven Callewaert, Collaborative Soy Initiative, the Netherlands
Mathilde Alexandre, ProVeg, International, Germany
Moritz Teriete, Soy Network Switzerland, Switzerland
The future of soy is food (B3 20.06., 11:00)
Chair: Matthias Krön, Donau Soja Association, Vienna, Austria
Moderator: Axel Grunt
International consulting companies forecast a global decline in the consumption of animal-based food products. How will consumers and the food industry respond to the reduced role of livestock in our diets? What requirements must soybean cultivars and products meet to contribute to this change in consumption?

Age of meat coming to an end?! the future of soy is food; Mathilde Alexandre, ProVeg International, Germany
Panel discussion – industry & products
What do soy-based products need to fulfil to play a successful role in this changing environment?
Roland Snel, ADM, The Netherlands
Thomas Landert, Wenger Manufacturing, Switzerland
Martin Krenn, Bühler Group, Austria
Atsuto Ono, Someno's TOFU, Japan
Mathilde Alexandre, ProVeg International, Germany
Panel discussion – soybean outlook
What do soybean varieties need to fulfil to play a successful role in this changing environment?
Matthias Krön, Donau Soja Organisation, Austria
Karla Canavan, WWF USA, USA
Anker Sørensen, KeyGene, The Netherlands
Josef Fraundorfer, Saatbau Linz, Austria
Soy protein functionality and processing (B4 20.06, 14:10)
Chair: Leonard Sagis, Wageningen University, Wageningen, The Netherlands
The protein transition from animal-based proteins to more sustainably producible plant-based proteins is currently an important theme in the field of Food Science & Technology. Progress in this area is currently hampered by a lack of general knowledge on the link between plant-protein molecular structure and techno-functionality. Plant proteins tend to perform worse with respect to foaming, emulsifying, and gelling behavior, than the animal-based proteins they are supposed to replace, and during extraction and processing the structure of plant proteins is often significantly affected, leading to a further decrease in nutritional and functional properties. Soy protein extract is still one of the key ingredients used by the food industry for plant-based products. New plant-based products are entering the market continuously, but their development is mostly based on trial-and-error approaches, and a consistent approach to go from starting materials to products, which is robust with respect to source variations, is still missing. In this session we will focus on recent advances in establishing structure-function relations for soy and other plant-based proteins, and finding optimal processing methods to obtain soy-based products with desired functionality.


Connecting Soybean Fractionation to novel Food Applications; Atze Jan van der Goot, Wageningen University, The Netherlands
Effects of Molten-globule State and Renaturation Treatment on the Structure and Functional Properties of Soybean 11S Globulin; Na Zhang, Harbin University of Commerce, China
Tackling challenges in alternative protein food formulation with a focus on improving functionality and sensory appeal. Konstantina Kyriakopoulou, ADM, Netherlands
Traditional fermented soybean products: emphasis on processing, microbial contribution, nutritional and biological activities. Xin Jia, China Agricultural University, China
Assessing sustainability of soybean supply chains (B6 21.06., 14:10)
Chairs: Thomas Nemecek, Agroscope, Life Cycle Assessment research group, Zurich, Switzerland
Werner Zollitsch, University of Natural Resources and Life Sciences (BOKU), Vienna, Austria
The sustainability of soybean supply chains depends on where and how soybean is grown and how it is used. We welcome contributions assessing one or several dimensions of sustainability along the supply chain including crop production, use in animal and human nutrition, and co-products applying different systems approaches.


Sustainability assessment of soybean supply chains: concepts, methods and insights; Thomas Nemecek, Agroscope, Life Cycle Assessment research group, Zurich, Switzerland; Werner Zollitsch, University of Natural Resources and Life Sciences (BOKU), Vienna, Austria
Environmental impact of soybean products in the GFLI database; Mike van Paassen, Blonk Sustainability, Netherlands
Disclosure of certified Donau Soja/Europe Soja soybean cultivation datasets; Davide Lucherini, Blonk Sustainability, Netherlands
Carbon footprint of soybean crops associated with different agronomic management in the province of Tucumán (Argentina) between 2018 and 2021; Daniela Rossana Pérez, Estación Experimental Agroindustrial "Obispo Colombres" (EEAOC), Las Talitas, Argentina
The role of soybean for re-designing European cropping systems; Marjana Vasiljevic, Institute of Field and Vegetable Crops, Novi Sad, Serbia
Soy processing technologies (W6 20.06., 11:00)
Chair: Prof. Dr-Ing. Werner Sitzmann, Research Institute of Feed Technology, Braunschweig, Germany
It is known from practice that the quality of soybeans and soybean extraction meal can vary greatly. This applies even more so to the subsequent processing steps and their effect on quality parameters. These variations in quality are a serious challenge not only for feed production and for the resulting animal feed, but also the food industry. In this workshop, representatives from the fields of product analysis, soy treatment and plant configuration will discuss the challenges and possible solutions.

Processing technologies and animal performance; Markus Wiltafsky-Martin, Evonik Industries
Soybean processing - Basics and Problems from Practice; Wolf-Carsten Wohlers, Amandus Kahl
Food Extrusion with Soya-based Materials; Natasa Taseski, Wenger Manufacturing
Overall solution approach of soy processing for feed; Michal Kaválek, Farmet
Poster sessions and industry exhibition
Poster contributions presenting the latest research results are considered as valuable as oral contributions. All posters will be on display throughout the whole conference. Dedicated poster sessions will allow for presentations, personal interaction, networking, and discussion between individual poster authors and all conference participants. All poster abstracts from registered participants will appear in the electronic book of abstracts.
State of the art machinery will also be presented at the industry exhibition.
The Night of European Soy will take place on Monday 19 June in the Weltmuseum, home to the oldest soybeans of Europe, located in the Imperial Palace in the center of Vienna.
This afternoon and evening event is dedicated to the growing market and diversity of soy-based food that are produced in Europe. Around 30 European producers will present their "soy-licious" specialities for the enjoyment of the around 300 expected participants. On top of that, a special soy-based buffet will be offered.
The attendance is included in the registration fee, however, registration is necessary as places are limited on a first come first serve basis.
FULL PROGRAM
The program is evolving as the plans for the conference are progressing.

The most recent version of the program can be found by clicking on the button below